Beef Organs + Gut & Digestion + Firestarter
Thyroid Health Stack
OPTIMAL SUPPORT FOR YOUR THYROID.

HEALTH GOAL
Thyroid Health
This stack is a comprehensive nutritional strategy for optimal thyroid health. Designed to address common thyroid-related issues at a root cause level. 
IS THE THYROID HEALTH STACK FOR ME?
This stack is intended for those seeking to prioritize their thyroid health and function, and overcome thyroid-related challenges. The unique combination of organs within this powerful stack strategically supports optimal thyroid health and functioning.
Supports Thyroid Function

Rich in selenium and manganese, supporting essential thyroid functions and overall health.

Regulates Hormonal Balance

Vital minerals and peptides work in unison to support thyroid and metabolic hormones, ensuring equilibrium and optimal health.

Boosts Energy Levels

Sourced from nature's multivitamin, ensuring vitality, mood enhancement, and reduced fatigue.

Mitochondrial Fat Burning

Stearic Acid stimulates mitochondrial cells, accelerating the body's natural processes to burn fat more efficiently.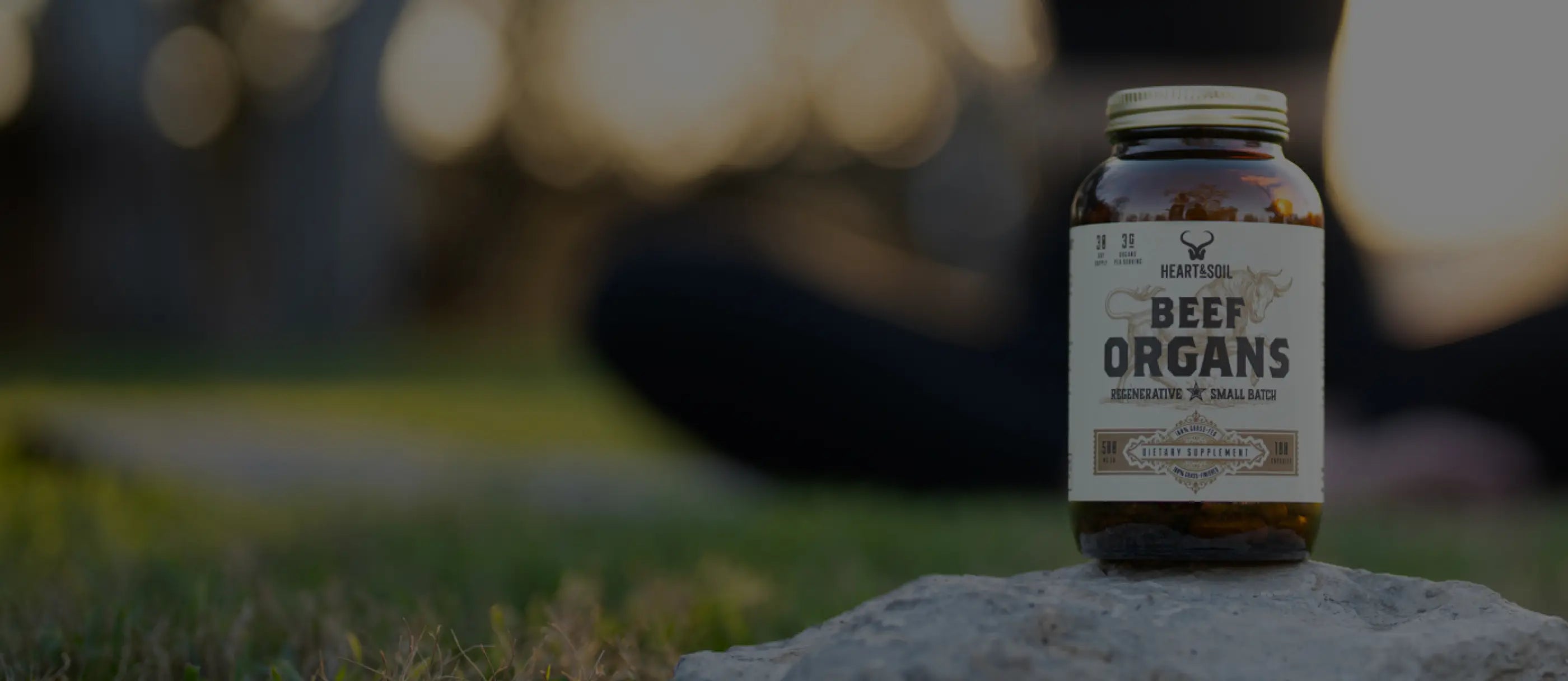 I'm no longer on thyroid meds after 15 years. Sleeping like a champ. Changed my life...

Adam E.

Verified Customer
WHAT'S IN THE STACK?
thyroid_health_stack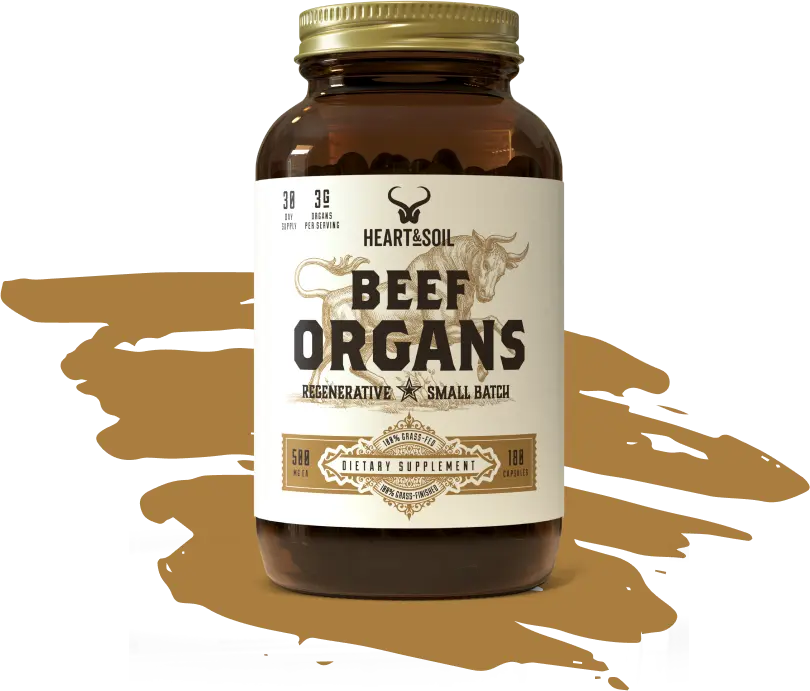 Beef Organs is the foundational supplement included in the Thyroid Health Stack. It provides unique and essential support found in grass-fed and grass-finished heart, liver, pancreas, spleen, and kidney.
Organ Nutrients
Heart is one of the best sources of CoQ10, a powerful antioxidant for exercise performance and promoting insulin sensitivity. It's also rich in Taurine which supports brain and cardiovascular health, and L-carnitine which decreases oxidative stress, and supports metabolic function and muscle recovery.
Liver is the single most nutritious natural food on the planet, both in terms of density and variety. It is incredibly rich in vitamins, minerals, peptides and enzymes to support immune, reproductive, digestive, musculoskeletal, and nervous health.
Pancreas contains enzymes such as amylase, lipase, and trypsin, as well as B5, B12, and selenium to support digestion and the gut microbiome.
Spleen has high levels of heme iron, the most bioavailable form of iron, to support the nervous system and immune health. It is also rich in niacin, which is crucial for metabolic health, and selenium, a key player in thyroid function.
Kidney contains high levels of vitamin B2 and the mineral selenium, which is required for optimal immune function, helps decrease oxidative stress, and is even associated with the prevention of certain cancers.
View Details
2

Supporting

Gut & Digestion

Gut & Digestion includes tripe (stomach), intestines, pancreas, liver, and spleen. It provide strategic support 
for gut inflammation and digestion.

View Details

Firestarter includes suet (perinephric kidney fat) and helps to increase energy, improve exercise performance, mood, insulin sensitivity, and mitochondrial fat burning.

View Details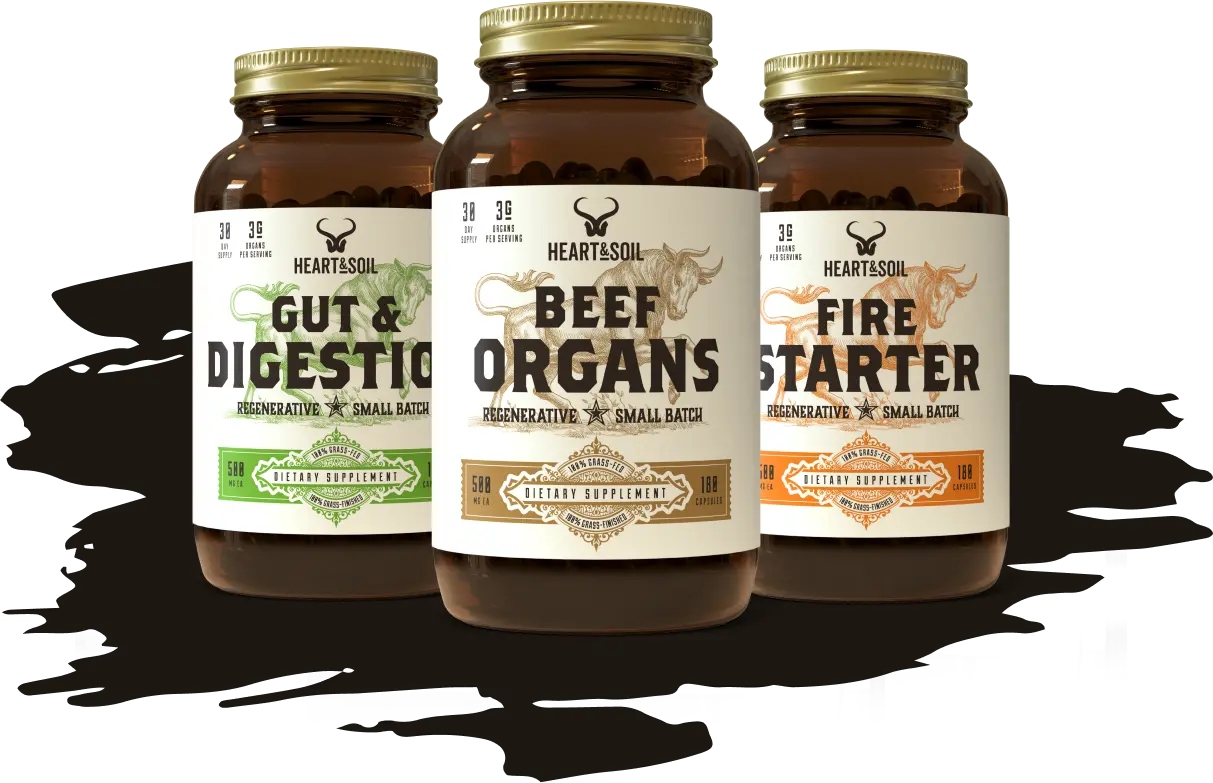 POWERFUL NUTRIENTS
The combined power of Beef Organs, Gut & Digestion, and Firestarter

includes vital and potent essential nutrients.
Copper, Biotin, and CoQ10
Crucial for metabolism, mood, and energy, as well as the health of skin, hair, and nails.
Lipase, Protease, and Amylase
Enzymes to help break down macronutrients like fat, protein and carbohydrates.
Colipase, Trypsin, and Pancreatic Peptide
Support the activation of enzymes needed to break down protein and help with food allergies by improving digestion.
Riboflavin, Folate, B12, and Choline
Essential for red blood cell formation, brain, reproductive, and cardiovascular health.
Anserine, Carnosine, Taurine, and L-carnitine
Supports brain, immune, and cardiovascular health, as well as muscle recovery.
An amino acid found in liver, kidney, and bone marrow found to support detoxification and longevity pathways.
Vitamins A, D, E, K2
Get these vitamins in a super bioavailable form that play critical roles in overall immune and bone health.
Liver Expressed Antimicrobial Peptide
Also known as LEAP-2. This peptide is involved in immune response and glucose metabolism.
A peptide directly involved in iron metabolism as well as the innate immune response.
Reduce the concentration of oxalates in the urine and calcium deposits in the renal tissue, as well as preventing free-radical induced damage.
Dwarf Open Reading Frame Peptide
Also known as DWORF, this peptide improves cardiac function and contractility.
B12
Necessary for proper cell division, red blood cell production, neurotransmitter formation, and optimal exercise performance.
Selenium
A critical mineral for thyroid function (iodothyronine deiodinanses) and immune health/antioxidant defense (glutathione peroxidase, thioredoxin reductase).
Heme Iron
Crucial for brain health, energy, and exercise performance, as well as immune function.
Niacin
A B3 vitamin essential for cardiovascular health, mood, cognition, and energy.
Splenin, Tuftsin, and Splenopentin Peptides
Exclusively found in splenic tissue which enhances immune function.
Gastrin-releasing Peptide
Also known as GRP, this peptide is found in pancreatic tissue and supports digestive processes by stimulating the release of enzymes, bicarbonate, and fluids.
Alpha defensins 5 and 6
Antimicrobial peptides involved in the immune response.
Manganese
A vital mineral involved in antioxidant defense (Super Oxide Dismutase), thyroid function, bone health, blood sugar regulation, as well as wound healing and collagen production.
Stearic Acid
A crucial fatty acid that turns on mitochondrial fat-burning cells to help with weight and energy.
Essential fatty acids
Support immune and cardiovascular health, as well as healthy weight management.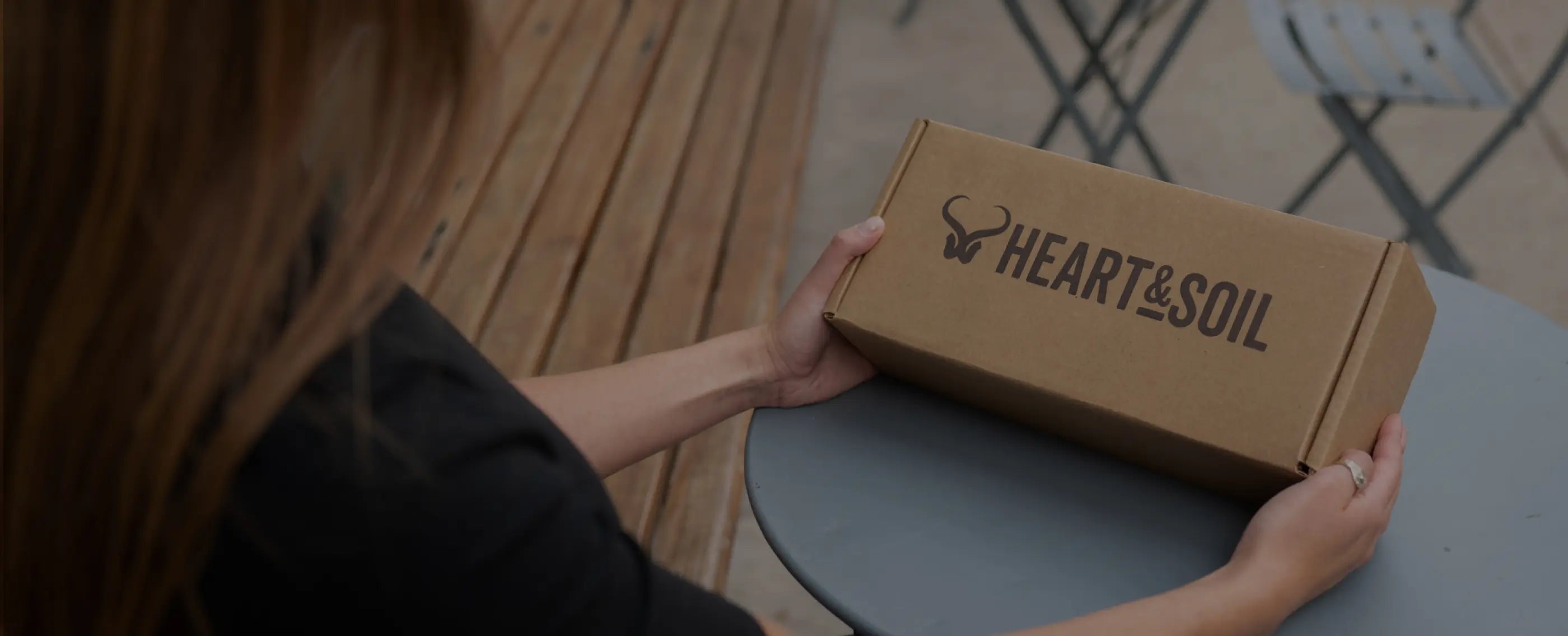 I feel AMAZING! I can tell the difference in my energy level and I overall just feel GREAT!

Krsta C.

Verified Customer
HEART & SOIL 101
How to Use

Take 6 capsules, once daily, of each supplement. If you're new to taking organ supplements, start with 1-2 capsules of each daily for the first week before increasing by one capsule daily. Consistent long-term use provides the best results.

Benefits

Our Thyroid Health Stack aims to optimize red blood cell formation, improve low iron, boost baseline 
energy levels, eliminate fatigue.

Quality

Rigorous third-party testing by independent labs during and after manufacturing. Quality and purity information can be provided upon request.

Dietary

100% additive, hormone, allergen, antibiotic, pesticide, and GMO-free. Freeze-dried. Pure nose-to-tail nourishment.
Thyroid Health Stack Questions
This stack is intended for those seeking to prioritize their thyroid health and function, and overcome thyroid-related challenges.
The combination of products in this stack work synergistically to deliver a wide range of highly bioavailable Vitamins, Minerals, Peptides, and Essential Fatty Acids that support thyroid health and function.
Why Heart & Soil
Want to keep researching?